Overseas Bankruptcy Searches
Before making distribution of estate funds to beneficiaries, it is strongly advised to run an international and domestic bankruptcy search against each heir in line to inherit for the protection of the Personal Representatives. Overseas cases are not always straightforward, and this is where Finders International takes over the reins and provides you with the best practices and specialists in this area.
Finders can assist with these searches using our Overseas Bankruptcy Search service, which can be conducted in many countries around the world. We can also undertake bankruptcy searches for UK based beneficiaries if required.
Overseas bankruptcy searches fees start from just £33 +VAT.
Discounts available for multiple orders within the same countries.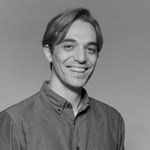 For further information on this service, please contact
Andrew Ritson
Legal Support Services Manager
Phone: 020 7490 4935
Email: [email protected]
To Order :
Call free on 0800 085 8796 (UK only) or +44 20 7490 4935
Download order form now & scan & email, post or fax to us
Overseas Bankruptcy Searches – Order Online