Bankruptcy Searches
Probate solicitors will be accustomed to dealing with beneficiaries in various instances, and it is important for the estate's Personal Representatives (PR's) that due diligence is carried out in all scenarios.
It is the PR's responsibility to know and check the financial status of the beneficiaries before the estate is distributed.
What happens if a beneficiary is bankrupt?
When an individual becomes bankrupt, in most jurisdictions across the world a 'Trustee in Bankruptcy' is established and ultimately the individual loses the ability to control all of their own assets.
A bankrupt beneficiary has the duty of informing their Trustee to any changes to their monetary and financial circumstances. And although you would like to think that the beneficiary would inform all relevant parties, this may not always be the case, especially with beneficiaries residing abroad.
What are the possible consequences for Personal Representatives?
If a bankruptcy order is in place and the beneficiary did not notify either their Trustee or the estate's PR's, the money will have been distributed to the wrong person, a scenario which can have serious consequences. Those that do not follow the correct Probate distribution guidelines could face legal action.
Trustees in Bankruptcy are entitled to sue the PR's for the amount distributed in error. This is something that is being made easier for Trustees, especially for those in Europe who can utilize the 'European Neighbourhood Policy' to make cross border claims.
Further information can also be found on the Law Society's Topics & Resources section under 'Bankrupt Beneficiaries', here.
How can Personal Representative's protect themselves?
Because the repercussions of distributing to a bankrupt individual are not worth the risk, the Solicitors Regulation Authority encourage solicitors to carry out due diligence for both domestic and international beneficiaries.
We can provide a fast and easy 'Overseas Bankruptcy Search' service covering numerous jurisdictions worldwide, utilising various international insolvency databases and local research agents and resources.
Finders can assist with these searches using our Overseas Bankruptcy Search service, which can be conducted in many countries around the world.
Same Day Service
Did you know that we offer Same-day bankruptcy searches in some countries? These include:

| | | |
| --- | --- | --- |
| Argentina | Hong Kong | Russia |
| Armenia | Hungary | Serbia |
| Armenia | Ireland | Singapore |
| Canada | Jersey | Slovakia |
| Cayman Is. | Latvia | Slovenia |
| Chile | Malta | South Africa |
| Costa Rica | Monaco | Spain |
| Cyprus | Netherlands | Switzerland |
| Czech Rep | New Zealand | Ukraine |
| Denmark | Norway | USA |
| Estonia | Peru | |
| Finland | Poland | |
| Germany | Portugal | |
| Georgia | Romania | |
NB: Searches are completed same day once payment is received.
Overseas Bankruptcy Searches Cost
(Additional disbursements may apply for some jurisdictions).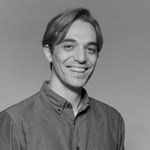 For further information on this service, please contact
Andrew Ritson
Legal Support Services Manager
Phone: 020 7490 4935
Email: [email protected]
To Order :
Call free on 0800 085 8796 (UK only) or +44 20 7490 4935

Overseas Bankruptcy Searches – Order Online
"*" indicates required fields