Missing, dormant & unclaimed assets found in the UK & Overseas
Finders can assist in locating both UK and overseas assets.
Our new and improved UK asset search draws together all the resources that can currently be checked for unclaimed or missing assets and will help you check for funds that may have been overlooked or deposited in accounts that have been forgotten, including searches of:
Over 150 financial institutions
Shareholdings
Pension Fund Administrators
Life Companies
Mutual and Friendly Societies
Probate practitioners should be aware of the potential consequences of failing to identify all financial assets during an Estate administration.
Please note:
Administrators or Executors failing to comply with the new Inheritance Tax (IHT) penalty regime risk having to pay penalties and additional tax. The firms advising them could face claims for negligence.
It is vital that practitioners properly inform Administrators or Executors on asset identification and of the potential consequences of inaccurate IHT returns.
The search for missing or unclaimed assets will take up to 50 days to complete. However updates are available during the search at your request. You will be notified if any further findings or positive responses are received after this period.
To order a UK Missing Asset Search:
– Download and complete the application form or submit online.
– Send it to us along with a certified copy of the Deceased's death certificate.
– We will confirm the costs with you.
To order Overseas Asset Searches
Complete the form below and tell us which countries you would like to search for unclaimed assets and include any specific details you may hold.
We will confirm the feasibility and costs with you before starting work.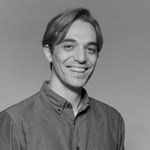 For further information on this service, please contact
Andrew Ritson
phone: 020 7490 4935
email: [email protected]
Contact Us For A Missing Asset Search
---