We are always keen to hear from anyone interested in joining us at any level, so don't wait for a vacancy to be advertised, send us your CV and a covering email today.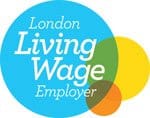 We are an accredited Living Wage Employer.
Note: Unfortunately due to the high volume of applications, we are unable to respond to unsuccessful candidates.
We are always interesting in hearing from anyone with relevant experience or transferable skills . Please send your applications in as soon as possible.
Email :  [email protected]
Subject: Job Application for Case Manager
Apply Now
We are looking for an enthusiastic person for a research internship. This will be a paid position.
Email :  [email protected]
Subject: Job Application for Research internship
Job Description
Apply Now
We are always on the lookout for suitable candidates ready to visit beneficiaries in person at a moment's notice.
Email :  [email protected]
Subject: Job Application for Local Representatives
The purpose of this role is to trace, locate, and contact beneficiaries to unclaimed assets with a view to sign the beneficiaries to Finders International services and recover the assets on their behalf. This is an opportunity to grow and develop a new area of work within Finders International.
Email :  [email protected]
Subject: Job Application for Asset Case Manager
Apply Now
Property Surveyor / Administrator
---
An exciting position within our Property department for a qualified surveyor who can also offer administrative support to the team.
Apply Now
The purpose of this role is to support all Finders staff and Senior Management by processing large quantities of mail and deliveries. Please note that this role is office-based.

Main duties and responsibilities
Opening, scanning and distributing large quantities of incoming mail in a timely manner
Processing large quantities of outgoing mail with the help of an in-house mail despatch system
Preparing packages for shipment and courier collections
Distributing incoming deliveries and keeping the delivery area tidy
Maintaining an inventory of mailing and shipping materials
Preparing marketing packs
Any other additional duties appropriate to the post as requested by the Line Manager or Senior Management
Skills, Knowledge, Education & Experience
Self-motivated with a strong work ethic
Ability to produce accurate work, follow instructions and meet deadlines
Excellent time management and punctuality
A consistent and organised approach to work
Good communication skills
Apply Now
---
Disclaimer
The company presents this job description as a guide to the major areas and duties for which the jobholder is accountable. However, the business operates in an environment that demands change and the jobholder's specific responsibilities and activities will vary and develop. Therefore, the job description should be seen as indicative and not as a permanent, definitive and exhaustive statement.