Care and Support Workshop: A Legal Workshop for Care Home Professionals and Advisors
---
When: 9th February 2023  |  9:00am – 1:00pm
Location: Middlesbrough Football Club, Riverside Stadium, Middlesbrough, TS3 6RS
Cost: FREE


Tilly Bailey & Irvine LLP and Finders International are co-hosting a legal workshop, aiming to provide expert guidance for care home professionals and advisors. We will be discussing a raft of legal matters relevant to your field such as; informing on important topics and best practice in current employment law, covering private client matters and essential life planning, and informing on the process and what to do when a resident passes away with no known next of kin. We will also be offering a short Q&A, allowing you the opportunity to get your most pressing questions answered.
For this event, we will also be hosting a complementary lunch and refreshments, running a high value prize draw and giving away goodies away to all in attendance. This will also be an excellent networking opportunity as we are looking to host a wider variety of professions associated to the field.
This event is FREE to attend, with places allocated on a first come, first served, basis. To receive updates and reminders for this event and reserve your place, please sign-up now using the link above.
---
---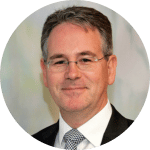 NIGEL BROADBENT
Partner & Head of Commercial Law Team
Tilly Bailey & Irvine LLP
Nigel Broadbent joined Tilly Bailey & Irvine LLP in 2018 as a Partner in the Commercial Disputes and Employment team.
He trained and worked as a specialist commercial litigator at a national firm in Birmingham before returning to his native Yorkshire, where he developed an extensive commercial disputes and litigation practice over 25 years.
Nigel is an experienced advocate in a range of courts and tribunals. He is an accredited mediator, and experienced in all forms of alternative dispute resolution; expert determination, arbitration, mediation, adjudication and negotiation.
An accredited mediator since 2012, he is also a member of the Professional Negligence Lawyers Association.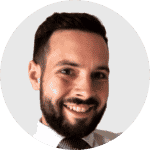 JAMES MCMILLAN TEP
Senior Associate Solicitor
Tilly Bailey & Irvine LLP
James McMillan joined Tilly Bailey & Irvine Solicitors in the summer of 2021 as a Senior Associate Solicitor within the firm's Probate department.
An experienced legal expert in his field, James has expertise in the administration of estates – including those with business assets and foreign property – and preparing straightforward and bespoke wills, as well as advising on succession planning and inheritance tax for business owners. Further branches to his expertise include preparing personal injury trusts and other lifetime trusts, plus experience in Court of Protection matters such as dealing with applications for Deputyship, inheritance tax planning/advancement of capital gifts, statutory will applications and the removal of incapacitated trustees.
James is a full member of the Society of Trust and Estate Practitioners and a Dementia Friend, was a finalist in the Rising Star category at the 2019 Northern Law Awards and is a qualified Notary Public.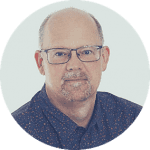 DAVID LOCKWOOD
Senior Business Development Manager
Finders International
Dave is a former Deputy Decision Maker appointed by the Court of Protection in England and Wales. Dave's experience comes from working in four diverse local authorities across London and the South East, dealing with varied services, ongoing legislation changes and increased workloads with decreasing resources; managing expectations from both the public and internal colleagues.
Not only does Dave have experience of acting as a Deputy under the Court of Protection, he is also well versed in the complexities of dealing with the statutory obligation of providing funerals under the Public Health Act.
---
If you have attended this event, we would love your feedback. Please click here to leave us some feedback. For every feedback form filled, we will donate £1 to our chosen charity – Keep Britain Tidy. Read more about our chosen charity here.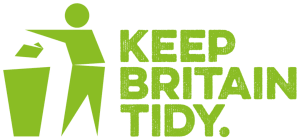 ---
If you have any further questions regarding this event as a delegate or would like to get involved with sponsorship, please do not hesitate to contact us at: [email protected].