Tracing Owners to Empty Homes
Why Do Properties Become and Remain Empty?
In most cases this is because the owners need assistance, support, information or encouragement to help return empty homes to use. Although there are numerous other reasons that properties remain empty.
These reasons include, but are not limited to:
Probate, estate or legal ownership issues
Financial implications
Requires renovation and/or building work
Reluctance to let/sell
Health issues
Unaware of support options
The reasons can vary in severity. It is important, therefore, that we can give the appropriate level of support to those who need it.
The Impact of an Empty Home
Each empty home denies a household somewhere to live and returning an empty home to use has social, environmental and financial benefits. If left empty, properties can:
Fall into disrepair or become ruinous or dilapidated
Attract vandalism, antisocial behaviour and crime
Cause damage to adjacent properties, and possibly health issues for neighbours through lack of maintenance
Pose a threat to safety, particularly to young children
Reduce the value of the property and the surrounding area
The Benefits of Bringing an Empty Home Back into Use
Bringing an empty home back into use has many benefits that include:
Generating potential income for the owner and increasing property value.
Reducing the risk of crime and vandalism for the property and the local area.
Providing accommodation for others to use.
Contributing to the regeneration of an area, increasing spending in the local economy and helping to protect the value of the surrounding area.
How Can We Support You?
We specialise in tracing owners or their next of kin to empty homes and can:
Give advice as to which services will benefit you and your organisation
Arrange for properties to be cleared and secured
Provide a full valuation service and sale service
Why Use Finders International
This is a free service to local authorities
We provide the best possible outcome in bringing empty homes back into use.
We offer informal advice and assistance
We avoid enforcement actions and incurring cost and legal fees
Finders can help with tracing empty home owner:
If the empty home is causing issues for councils and local areas, please share with us details of the property and we can trace the empty home owner and assist in getting property back in use.
Read More..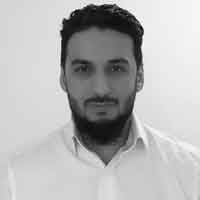 Muhammad Uddin
Public Sector Development Manager – Empty Homes
[email protected]
020 3940 0089

Muhammad has over 17 years experience in Public and Private Sector Housing, most recently dealing with empty homes and bringing them back into use.