A distant cousin of a 104-year-old woman thought to have no known family has been traced and will attend her funeral on Friday.
Daisy Staines died on 25 April after a stroke and her care home in Harlow, Essex, had no knowledge of relatives.
Finders International said it had located her first cousin, once removed, Valerie Herrtage, 70, from Chingford.
Alison Armstrong, from Ashlyn Care Centre said: "It's really nice we can send her off with a relative there."
Ms Staines' husband Fred died in 1980, the couple had no children and all her siblings are dead.
A public appeal to trace relatives was highlighted by the Essex Live website.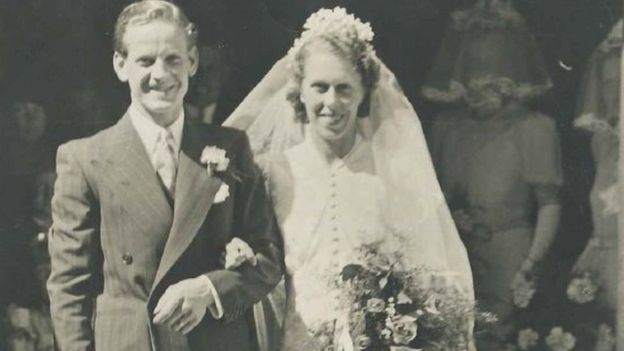 A niece and great niece were traced to south Wales, but both said they could not attend the service at Harlow's Parndon Wood crematorium.
However, Finders International, which also works with the BBC One Heir Hunters programme, managed to track down two first cousins, once removed.
Ms Herrtage is the grand-daughter of Ms Staines' sister Bethia Rosina Maud. Although she heard her mother talk about Daisy, she never met her and said she would attend the service "as a mark of respect".
"I've found the work of the genealogists fascinating, but she was a distant relative and I'd just never explored my family tree to that extent myself," said Ms Herrtage.
"If I'd known she lived so close, I would have visited her when she was alive."
The other first cousin, once removed, had also never met Daisy and he lives in Devon.
Danny Curran, of Finders International, said it had been a "fairly straightforward" investigation using historical censuses, records and databases.
"We're confident we've exhausted the search for relatives who may have known of or met Daisy," he said.
Current and former staff from the care home are due to attend the funeral.
This article has been published in BBC
Similar article has been published in European News
Contact Finders to trace missing beneficiaries.