Here at Finders we've recently had an interesting case involving London Football Club, Brentford and one of its greatest ever fans, a man named Ron Jacobs.
Ron who lived in Hounslow, was a devoted Bees supporter who recently passed away at the age of 71. Sadly, he had no known next of kin and was going to have to have a pauper's funeral.
Under Section 46 of the Public Health (Control of Disease) Act 1984 the local authority have a duty to fund a funeral if there are no next of kin, none can be traced, or if there are insufficient funds or the inclination to pay for the funeral. As this is public money the funeral is basic, yet dignified, but the body will be transported in a van not a hearse and it will often be cremated, as it is cheaper than a burial.
Finders heir hunters offered to see if we could find out if Ron did indeed have any surviving family and one of our case Managers, Amy Littlechild, managed to locate a sister who will now be able to take part in the funeral arrangements if she wishes to.
Meanwhile, Bees supporters have rallied round and through bucket collections at games and other donations which were passed to the clubs reception, have raised enough money to give Ron a proper send off.
Any surplus funds will be used to create a permanent memorial in memory of all Bees fans who have passed away.
Another twist to the tale is that Daniel Curran, Managing Director of Finders, who appears on the  BBC Heir Hunters TV series, had an uncle who played for Brentford FC in the 1960's.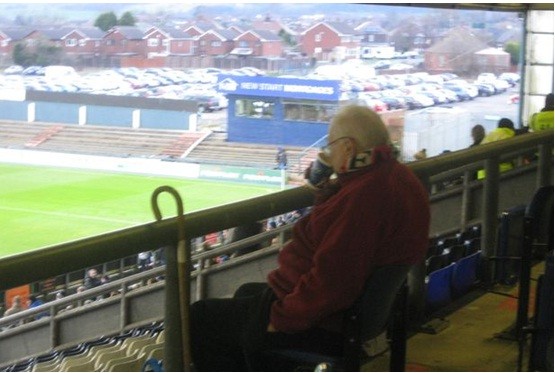 R.I.P Ron Jacobs – One of Brentford FC  greatest fans.
#BBC #HeirHunters #Finders #BRENTFORDFC

Daniel is a leading figure in the UK Heir Hunting industry. He is from Isleworth in West London and has lived in London for most of his life. He has been in the probate genealogy profession since 1990. He formed Finders in 1997 after 7 years at another firm.
Printable Version