Finders International staff become first global probate research team to become NALP accredited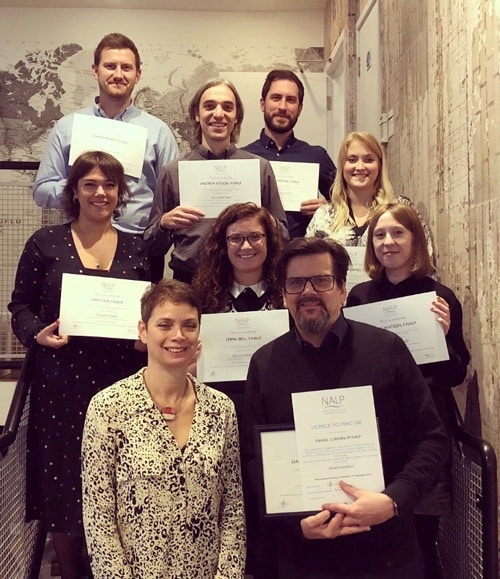 Finders International staff are the first global forensic genealogy team to receive NALP accreditation.
The significance of this accreditation is the recognition given to talented NALP paralegals who work closely with global probate genealogy firms. This supports careers in genealogy as a recognised and credible area of legal practice.
The National Association of Licenced Paralegals (NALP), is a non-profit membership body and the only Paralegal body that is recognised as an awarding organisation by Ofqual (the regulator of qualifications in England). Through its training arm, NALP Training, accredited recognised professional paralegal qualifications are offered for a career as a paralegal professional.
NALP is also the longest running UK Membership Body for Paralegals. It has dedicated over 30 years to promoting the status of Paralegal Professionals.
Amanda Hamilton, CEO of NALP presented the first wave of Finders International paralegals with their Fellowship & Licence to Practise Certificates yesterday and commented "We are delighted to welcome staff members of Finders International into the fold of NALP. We look forward to a good and cooperative business relationship"
Danny Curran, founder and chairman of the IAPPR and MD of Finders International, the global genealogy firm featured on the BBC's Heir Hunters, commented:  "We are delighted to receive NALP accreditation which is part of our global campaign to raise awareness of the rewarding and fulfilling careers one can have as a probate genealogist. As more individuals are attracted to this industry here and abroad, receiving greater recognition through working with NALP is hugely encouraging news for the industry."
About Finders International
Finders International trace heirs to estates, property and assets worldwide. They work with solicitors and other professional clients, local authorities and a global network of partner firms to trace beneficiaries quickly and cost-effectively.
About the IAPPR
The International Association of Professional Probate Researchers, Genealogists & Heir Hunters (IAPPR) aims to provide a single, authoritative voice for industry professionals.
The Association exists to educate, inform and advise professional companies, and to help the general public seeking an experienced and reliable opinion. IAPPR membership indicates that the Company is committed to high professional and ethical standards. See www.iappr.org for more information
About the NALP:
See: http://www.nationalparalegals.co.uk and http://www.nalptraining.co.uk/nalp_training
NALP is a non-profit professional Membership Body for Paralegals. They offer recognised and accredited paralegal qualifications and training courses.
NALP are the only Paralegal body that is recognised as an awarding organisation by Ofqual – the regulator of qualifications in England.
Find out more about Finders' accreditations.